3 Benefits to Replacing a Home's Air Filter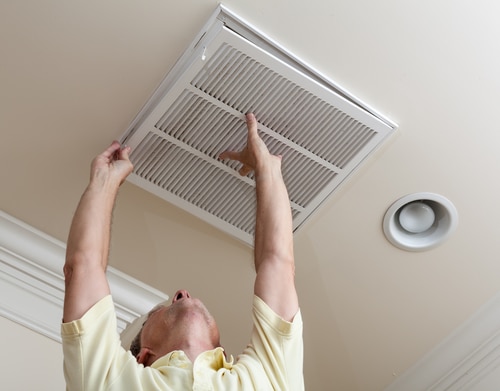 When seasons change, it is a good time to replace a home's air filter to maximum health and cost benefits. While it may seem like just one more home maintenance job to take care of, replacing an air filter can serve to make an environment more pleasant to live in while also saving homeowners money.
A home's air filter is designed to clean the air circulating through the cooling and heating system. Filters work to trap contaminates and allergens like dust, dirt, mold spores, and bacteria that exist in the air. Regular attention to this simple home task can make a big difference in a system's performance and the air quality inside.
Benefits to Replacing an Air Filter
There are many benefits to regularly replacing a home's air filter, including:
HVAC systems will run more efficiently
Air conditioning units are constructed to work with a specific amount of air flow, and if the amount of air is impacted, the system may begin to malfunction. By failing to maintain a home's HVAC system, energy bills may go up as the unit is forced to work harder to bring in the air.
Homeowners can save money on unnecessary repairs
If a Las Vegas HVAC unit has to work overtime to cool and heat efficiently, the system may eventually fail. Dirt can get into cooling coils, causing damage and poor performance. Various AC repairs or total system replacement can be costly but can be avoided when homeowners change air filters regularly.
Allergy symptoms can be reduced in a home
Dirty air ducts make an impact on what is pumped into a home's space. An air filter, if not replaced regularly, can fill a home with dirt and dust, which can cause allergy-like symptoms for everyone living there. Symptoms may include headaches and cold symptoms as unclean air is breathed in.
Ideal Services Will Replace Your HVAC Air Filters
Ideal Services has experts in the business who are trained to address a variety of issues related to Las Vegas HVAC units, plumbing systems, and water heaters. When the time comes to address air filter issues in a residence, our professional service and customer guarantee are just two of the benefits we offer. Connect with us today for more information on quality heating repair services.
Ideal Services
3508 E Charleston Blvd Las Vegas NV 89104
(702) 396-5225