Water Softener Systems for Las Vegas
Hard Water Problems.
Ideal Services offer water softeners to treat the hard water issues we face in Las Vegas NV. We install and repair water softener of all types. While we do offer a variety of "water softeners" systems we wanted to take a few moments to discuss a few key points on the different types to choose from. We hear the terms such as 'water softeners", "water filtration", "water conditioners", and "reverse osmosis" systems all the time. With all the conflicting information- how do you know which one to choose?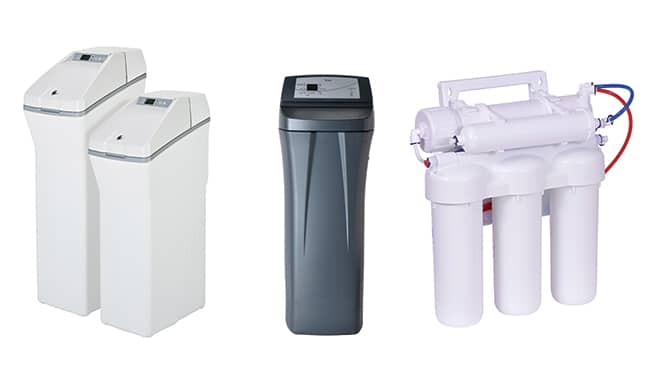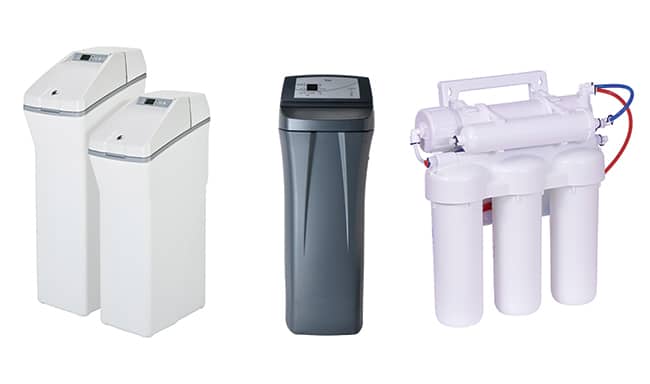 Water Softeners vs. Water Filtration Systems
Water filtration and water softeners are two completely different things. Water filtration systems simply removes contaminants, but leaves the minerals and salt behind. A water filtration system won't treat the hardness of your water, but they do make your water taste better and is healthier to drink. Water softener will remove or neutralize your water's minerals making the water softer and easier to clean. A water softener will also get rid of soap build up, hard water stains, and is easier on clothes, appliances, and your plumbing in general.